Anticipation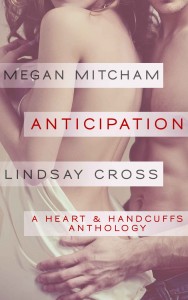 "What the hell were you thinking?"
David stalked forward. Dark sweatpants and a hoodie hid his narrow waist. His normally close-cropped blond hair hung as shaggy as his beard. He'd transformed into someone she didn't recognize. Someone his undercover work created.
A dangerous cop turned criminal loomed over her. Not her husband. Not the father to their children. Not a part of their family.
He was a stranger.
"I'm sorry, are you speaking to me?"Lori knew her words would piss him off, but didn't care. She welcomed anything more than indifference.
"Who the hell else would I be talking to? The goddamn trash fairy? I know you put that garbage behind my car. You knew I wouldn't see it."His steel-grey eyes burned liquid silver. In ten years of marriage and two children, waves of anger had never rolled off him as they did now.
"Well if you'd bothered to do what you said you'd do three days ago, you wouldn't be in this mess. I asked you to take out the garbage. You said you would. You failed to comply. So I did it for you."
David roared and slammed a fist into the cabinet beside her head. Lori pulled back. The first inkling of anxiety edged into her haze of anger. "Now I have to ride to work in a car covered in trash. I'm not cleaning that shit up. I'll let it rot before I pick up your mess."
Lori sat her coffee cup down and straightened. She yanked her robe tighter, as if the flimsy silk offered any protection. On the outside, she remained calm. Collected. Inside she trembled. Hurt and anger competed for dominance. "That's exactly what I'd expect from you."
The anger won out. She narrowed her eyes. David's chest heaved, but he stepped back. "I'm used to doing everything by myself. Cooking. Cleaning. Climaxing."